Version 2022.5 introduces "Team", a new module that makes it easy for reps to research their sales team's organization structure and stay in touch with colleagues.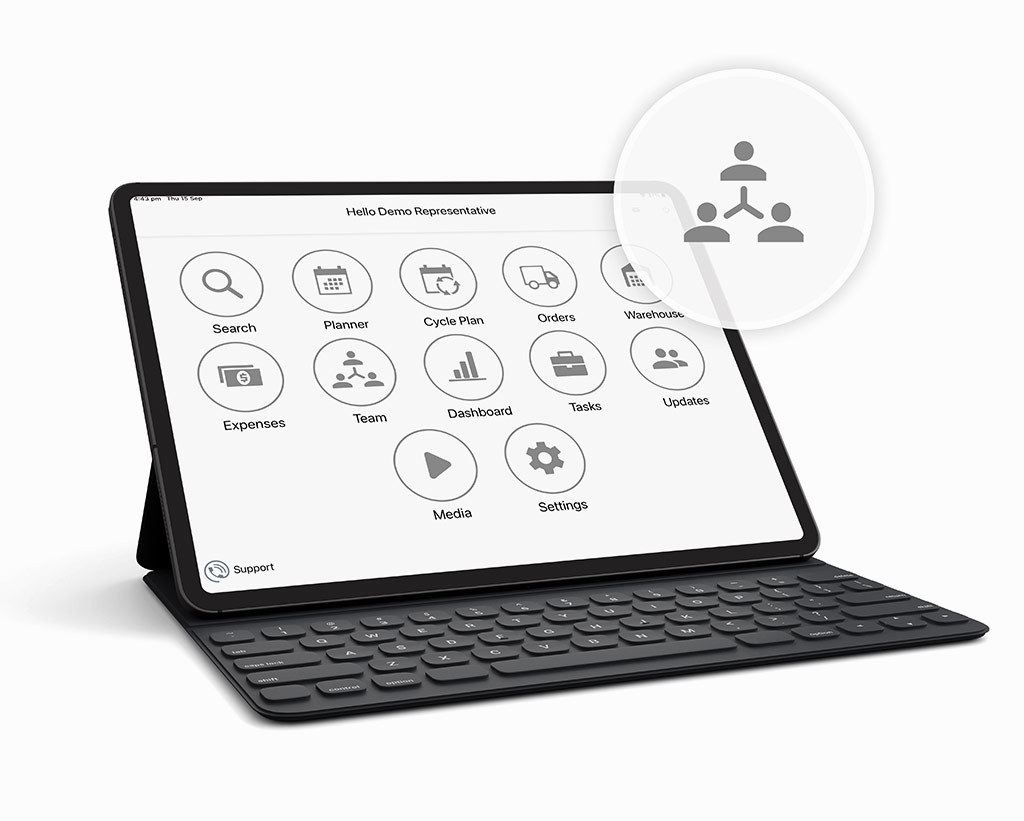 Team makes your organization structure transparent
It's often to find information about colleagues you work with. Team makes it easier.
Team helps users find their colleagues, access their contact details, and view their user profiles. It also gives users an easy way to manage and update their own details.
Designed for representatives who work within a sales team, as well as sales managers responsible for sales teams, it makes the organization structure transparent and provides easy access to sales team details.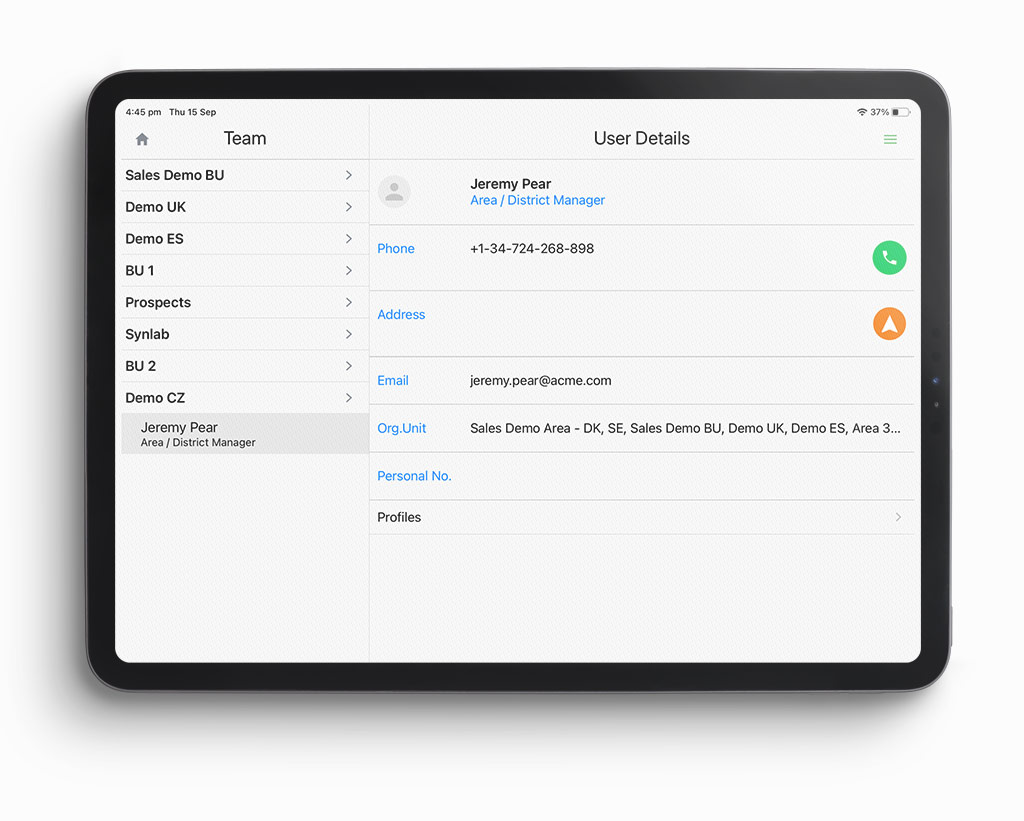 This release is just the starting point. Later releases will include summaries of each user's calls and activities, expenses, orders, and warehouse transactions, among other information.
Team is included automatically for all Professional and Enterprise license users. Simply upgrade your package or ask your CRM manager to switch it on.