Marketing teams can now organize media files into dedicated folders
Version 2021.1. of Inception CRM introduces a better way of organizing media files for users. Among these are Media Folders. Media Folders make it easy for marketing teams to organize a large volume of approved content.
Importantly, marketing managers have complete control of all the content they distribute. This includes everything from Closed Loop Marketing (CLM) presentations to PDFs, videos, and audio files.
When uploading new content, a manager can choose whether to display it on the main media list or store it in a dedicated folder. Organizing files into folders makes it easy for users to find the specific content they're looking for.
Marketing managers can create as many folders as they need. And they can create custom labels for each. Managers can group content by any topic that makes sense, for example, by brand or media type.
Additionally, each folder supports its own options. Users can "Download All New" file or "Update All" files within a folder. This saves time as well as bandwidth when a user wants to retrieve all the files within a specific folder, but none of the others.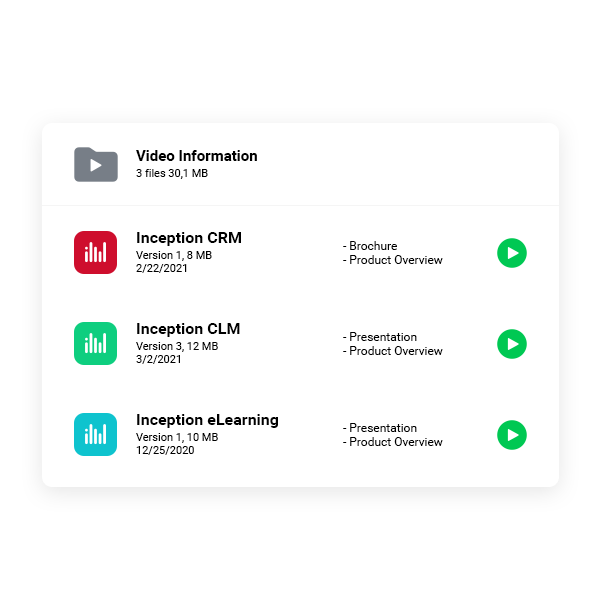 Users can access content offline
Version 2021.1 is also great for users who need to be able to access large amounts of media content offline. With this version, media files and their folders are fully accessible offline.
Previously, users could only see folders in online mode. In offline mode, downloaded media was displayed in a single list. This made it difficult to find the right files. Version 2021.1 solves this issue by making folders available even when the user is not connected to the internet.