Inception CRM version 2022.5 makes it even easier for users to keep your accounts up-to-date. It streamlines customer creation and makes it easy for reps to update their accounts with relevant business information.
As a result, you'll be able to update accounts and manage key account details with less hassle. Users can save time by creating new customers directly from Institution Cards. They can also update accounts with relevant details, such as tax and company IDs, without raising requests.
These changes reduce the time reps need to create update requests from scratch, and it makes it easier to supplement institution account records with key business information.
It also simplifies the process for adding new customers to the database by prefilling workplace details, removing the time and effort needed to request and approve formal data changes for both reps and admins.
Best of all, these features are included for free with version 2022.5. The ability to add new employees to a workplace comes automatically. But since permissions are required to enable direct editing of institution details, ask your CRM manager to turn on edit permissions.
Update accounts with less hassle
Version 2022.5 makes it even easier add new customers to an existing account. Simply open the institution card for the customer's workplace (account), select "New Person" from the update options, then fill in the person's name, position, and specialty. That's it. Inception CRM will fill in all the account details for you.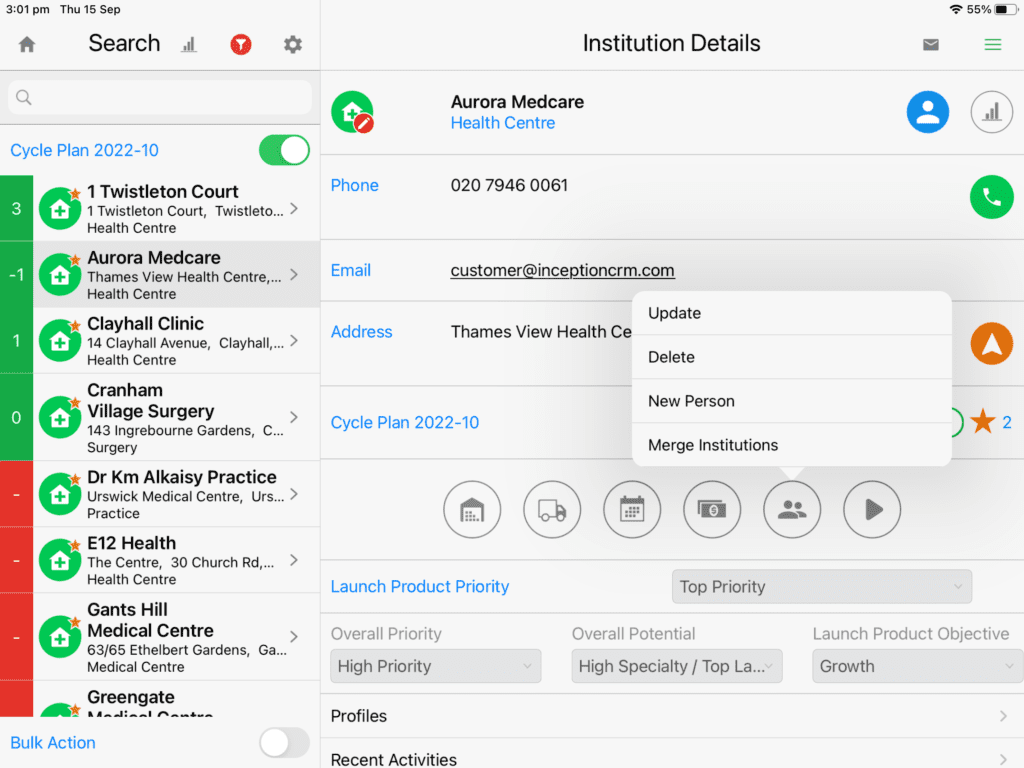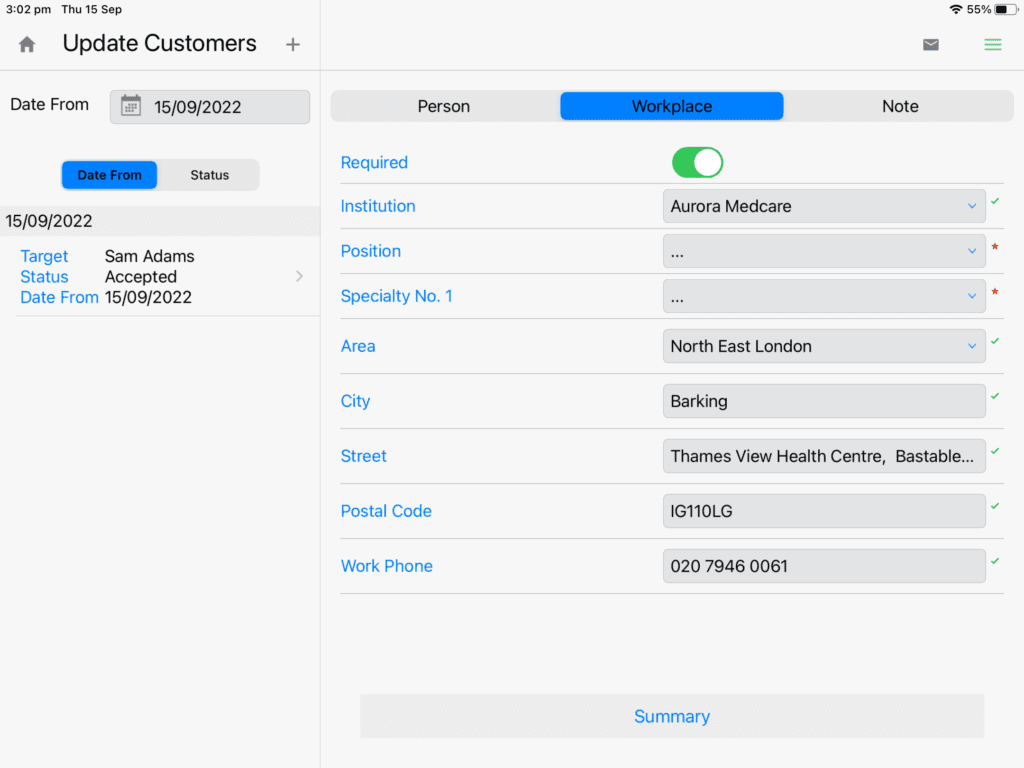 Manage account details quickly and easily
You'll need permissions to do this, but assuming you have them, you can now update account details directly inside an institution card, including company registration numbers and tax IDs, without having to raise a request. Inception CRM will process your changes automatically, instantly updating customer details so that they're visible to anyone who has access.